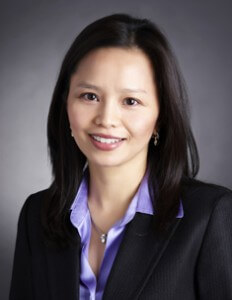 For over 20 years, Brownstein & Nguyen has successfully represented clients in metropolitan Atlanta, the state of Georgia and throughout the country in numerous types of immigration matters. From visa petitions to board appeals and citizenship & naturalization to removal proceedings, we've done it all.
Our founding member, Tien Nguyen, heads our immigration law practice in Atlanta. She is dedicated, determined, and often succeeds in helping clients achieve their goals where others fail.

Atlanta Immigration Attorney Primary Areas of Practice
The primary areas of our firm's immigration practice in Atlanta include:
Immigration Law Success
For two decades, we have successfully guided thousands of clients across the United States and abroad with their immigration legal matters. We have helped countless U.S. citizens and permanent residents sponsor family members including spouses, children, parents, siblings and fiancées, to become permanent residents in the United States. We have assisted foreign-born employees in obtaining employment or work visas, sometimes known as labor certifications, allowing them to seek or maintain employment in the U.S.
We have also helped individuals already in the U.S. on temporary visas seek adjustment of status to become permanent residents. We have helped clients become naturalized U.S. citizens, and we have represented numerous clients in removal, or deportation, proceedings where the government seeks to permanently remove and bar them from re-entering the United States.
Immigration is a complex and confusing area of the law, and we're here to guide you or your family through the complicated matters. The most successful immigration attorneys spend years learning and honing their craft, and usually limit their practices to immigration. Clients who try to navigate the U.S. immigration system on their own (and lawyers who do not specialize in immigration) are at a serious disadvantage as government officials are well-versed in the law and well-represented in administrative proceedings.
For more information about immigration issues and our practice, please click on any of the links above. We hope that you find the information provided in these pages useful. If you, a family member or loved one has an immigration question or problem, please contact our Atlanta Immigration Law Office today for a consultation.