Vietnamese immigration has been steadily increasing in the US since the end of the Vietnam War, when a wave of refugees began seeking residence in America. In 1980, 231,000 Vietnamese immigrants resided in the United States; by 2014, that number had increased to roughly 1.3 million. The United States receives over 80% more immigrants from Vietnam than any other country, and 3% of the overall lawful permanent residents in the US are from Vietnam, making Vietnamese immigrants the sixth largest immigrant population in the country.
Emigrating to the United States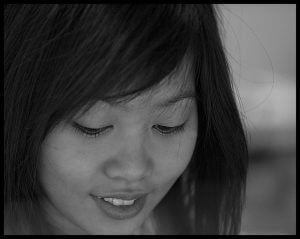 At Brownstein & Nguyen LLC, we handle worldwide immigration cases, helping migrants from various economic, social, and cultural backgrounds find new homes in the United States. Our practice has helped people relocate to the US from Vietnam, Indonesia, Pakistan, Morocco, Cambodia, Thailand, Laos, Taiwan, Denmark, China, Brazil, Columbia, the United Kingdom, the Ivory Coast, Nigeria, Italy, Kenya, Israel, and a variety of other countries. Many of our Vietnamese immigrant clients enter the US with green cards sponsored by family members who are citizens or lawful permanent residents. Others obtain temporary visas so that they can work or attend school while awaiting the resolution of their permanent residency petition. As a whole, lawful Vietnamese immigrants have higher incomes and lower poverty rates than other foreign-born US residents.
Vietnamese Immigrants in America
America is a land of opportunity, and our law offices have helped Vietnamese immigrants permanently relocate to all 50 states, including Alaska and Hawaii, and even to US territory in the North Pole. California draws the largest percentage of Vietnamese green card holders, with almost 40% of immigrants relocating there. Atlanta, Georgia has the 9th densest population of Vietnamese immigrants of U.S. metropolitan areas. Approximately 29,000 Vietnamese immigrants have relocated from Vietnam to Atlanta or the nearby suburban areas of Sandy Springs and Roswell. A recent overview of the Vietnamese immigrant population by The Migration Institute found that, overall, Vietnamese immigrants to the US were:
17% less likely than other foreign immigrants to be proficient at English

Older than native and foreign-born populations in the US with an average age of 47

4% less likely to achieve a Bachelor's Degree or higher by age 25 than other foreign-born residents, and 5% less likely to achieve a Bachelor's Degree or higher than native US residents

More likely to participate in the civilian labor force than native-born citizens or other immigrants

Earners of higher incomes than other members of the population, with a median household income of $59,933 (as of 2014)

5% less likely to live in poverty than other immigrants and 1% less likely to live in poverty than native-born US citizens

29% more likely than the overall US immigrant population to become naturalized citizens
Are you a Vietnamese citizen seeking a US green card or visa? Contact Brownstein & Nguyen law offices to handle your immigration case.