Weeks ago, an Oregon plaintiff filed a lawsuit that challenged the H-1B lottery as violating the immigration law which provides that visas will be issued on a "first come, first serve" basis in accordance with their filing dates. The judge dismissed the case, ruling that the official filing of an H-1B visa occurs only when the lottery winners are randomly selected. In the weeks since this court ruling, H-1B visas have reached their cap for the 2018 fiscal year.
How Does the H-1B Lottery Work?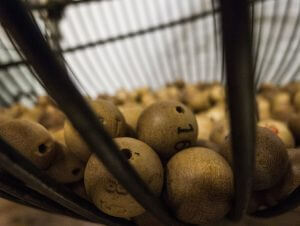 American employers can file H-1B visa petitions on behalf of highly skilled foreign workers in specialized fields. Each year, 65,000 employment visas are allocated toward these workers, with an additional 20,000 available for U.S. advanced degree cases. Petitioners may file the visa requests beginning on April 1st each year. All petitions submitted within the first five days will go into the lottery, under which a computer randomly selects who will receive H-1B visas. Once the annual cap has been met, however, the United States Citizenship and Immigration Services (USCIS) will continue to accept applications to extend existing H-1B visas, change the terms of employment for immigrants with H-1B visas, and allow H-1B visa holders to change employers or add a second employer.
Controversy Surrounding H-1B Visas
The Oregon case highlights various controversies surrounding the H-1B visas, which President Trump brought into the public eye earlier this year with an announcement that he was considering an overhaul of the visa program to increase the waiting period for receiving visas and restrict the number of H-1B visas available annually. Such changes, if put into effect, would adversely affect technology companies, higher education and the health care industry which all depend on foreign workers to fill STEM positions. While the current administration seeks to refocus on providing jobs to American citizens, many foreign hopefuls—including the Oregon plaintiff—believe different H-1B reforms are necessary. The plaintiff argued that the lottery is unfair, awarding visas to some applicants and denying them to others based solely on the luck of the draw. The plaintiff argued that a waiting list should be implemented in lieu of the lottery. Although the case was dismissed, it highlights potential problems with the current lottery system.
Brownstein & Nguyen has decades of experience helping immigrants navigate the complicated U.S. immigration laws surrounding temporary visas and green cards. Contact us today to evaluate your immigration case.