Snellville Personal Injury Attorney
It can happen in an instant. Whether through distracted driving or texting while driving, missing a stop sign or running a red light, a motor vehicle accident can occur when we least expect it. When dealing with injuries caused by the negligence of another person or company, it is important to seek out the advice and help of an attorney specializing in personal injury.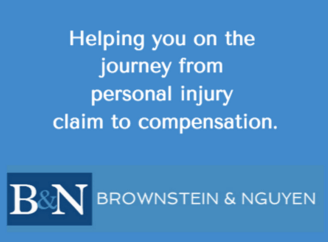 A personal injury lawyer assists accident victims in successfully prosecuting a personal injury case or claim. These cases are often complicated with the involvement of insurance companies, state regulations and laws. As a result, personal injury attorneys must be very familiar with many areas of law including insurance, tort (negligence), evidence, medical negligence and malpractice, and trial law. With this knowledge, they are able to expertly guide victims of negligence through the journey that lies ahead.
A win is never guaranteed when it comes to pursuing legal justice in Snellville and beyond. However, having the best team on your side can greatly increase the odds of success when seeking compensation for physical and emotional damages, including reimbursement of medical expenses, lost wages, pain and suffering. While money compensation is the legal remedy offered to accident and negligence victims, some things can never be replaced such as lost physical abilities, enjoyment of life, and enduring emotional stress and trauma that can be associated with a serious personal injury.
If you have suffered from injuries that could have been avoided, you want an experienced attorney on your side. Whether these injuries are the result of negligence or a mistake by a doctor, nurse, employer, automobile driver or business establishment, it does not matter.
Do I Have a Case?
Personal injury law covers a wide range of accidents, injuries, and legal issues. Slip and fall, work-related accidents, and distracted driving, truck, and car accidents all fall under the umbrella of personal injury law. If you have suffered harm directly related to the negligence of a company or an individual, there is a possibility that you may have a case. Seeking legal counsel from an experienced personal injury attorney will help determine if you do in fact have a case.
The offices of Brownstein & Nguyen offer experienced and skilled help in personal injury cases. Since 1994, founding partner Jay D. Brownstein has successfully represented hundreds of personal injury clients. Legal experience and expertise in personal injury law, compassion, and the ability to make clients' voices heard, allow the winning team at Brownstein & Nguyen to ensure your case is in trustworthy hands. Contact the nearby Snellville lawyers of Brownstein & Nguyen for your personal injury needs today.