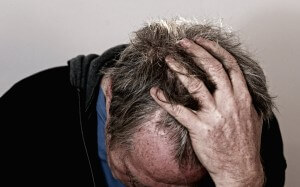 While National Alzheimer's Awareness Month has come and gone, it is important to consider that Alzheimer's affects almost 1 person per every 2 families. Even though the disease is so widespread, most people don't know the facts about Alzheimer's and how it can affect you and your elderly family members.
Myth 1: Memory Loss is Part of a Normal Aging Process
One of the myths that most people hold is that memory loss is part of a normal aging process. This is factually and medically wrong. Alzheimer's follows a 14 year progression from the onset of initial signs until death. However, most people are diagnosed with the disease at a very late stage. This is because many elderly are afraid of being stigmatized and choose to keep quiet until memory loss severely affects their daily lives.
Myth 2: Alzheimer's Cannot be Treated
Another common myth is that Alzheimer's cannot be treated. While it is true that there is no known cure for Alzheimer's, that does not mean there is no treatment available. There are modern and conventional medical treatments that can be effective in combating the disease. Generally, early treatment is necessary to prevent further brain damage and deterioration. Most people believe that any treatment short of cure is not an effective method. However, many suffering from this condition can lead a quality life with early diagnosis and proper treatment.
An important thing to remember is that a healthy heart and body is equal to a healthy brain. Many physicians have agreed that the brain is closely related to the heart. This explains why individuals with high blood pressure, cholesterol and obesity risk experiencing cognitive decline.
It is important to be aware of the legal rights of the elderly when it comes to elder care. If you or a loved one are dealing with issues due to memory or other long-term care associated with Alzheimer's Disease and long-term care, contact Brownstein & Nguyen for legal support.