Personal injury cases occur in a wide variety of situations and legal categories, including automobile and truck wrecks, medical malpractice, catastrophic injuries, wrongful death, premises liability, nursing home abuse and neglect, and products liability. With such a large range of cases fitting under the umbrella of personal injury, potentially implicating different laws and standards, it can be extremely difficult to determine if one has a viable case. However, this is often the question negligence victims and their families face in unfortunate, unexpected and sometimes heartbreaking situations.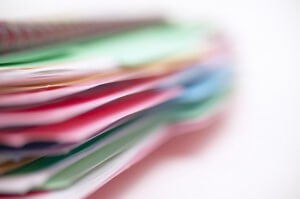 With each personal injury case and set of circumstances being uniquely different, it is important to have a competent lawyer review the matter to determine if there is a case. An experienced personal injury lawyer will gather, review and analyze the facts and relevant law to determine whether or not there is cause of action or remedy for the injured party or family. While the details are specific to each situation, there are three basic questions that generally should be considered in reviewing a potential personal injury claim.
Did negligence occur?
An experienced lawyer will look at all facts involved in a potential personal injury case to determine whether or not a mistake or what the law calls "negligence" occurred. Given the multitude of situations potentially giving rise to a legal injury claim, there are many variables and factors that must be reviewed to determine if the responsible party may be held legally liable for a negligent act. Those factors can be very different from one case to another. For example, a determination of negligence in a premises liability case involving a slip and fall depends upon superior knowledge of the landowner or proprietor of a hazardous condition that caused the injury. On the other hand, the standard of care to determine liability in a nursing home abuse or malpractice situation is generally that same care which other healthcare providers would have provided under similar circumstances, as determined by an appropriate medical professional. These tests and the resulting analyses of liability in a particular case are dramatically different.
Did the negligence directly cause a personal injury?
Assuming a mistake or negligent act occurred, the next inquiry is whether that mistake directly caused or contributed to the victim's injury. While seemingly commonsense, this question can be quite tricky legally, and the analysis will be quite different from case to case. For example, in a situation of nursing home abuse and negligent care resulting in infected bedsores, one must prove that the bedsores and resulting infection and damages were directly caused by a lack of proper patient and skin care, and not some other source (such as a person's pre-existing health conditions or infection resulting from a pathogen). Or in a premises liability case involving negligent security, a question to be asked and answered might be whether the landlord's failure to provide adequate security was the legal cause of the client's injuries, or whether a criminal act or some other event was the direct cause of injury. Again, an experienced personal injury lawyer can properly assess legal causation issues that could affect a case.
Do the injuries warrant a legal case?
While injuries can vary from incident to incident, in general the severity or permanence of the injury may dictate whether a legal claim or lawsuit can be economically pursued. Some cases, such as wrongful death, are generally presumed to have significant damages that are sufficient to warrant prosecution of an expensive, time and resource-consuming case such as a medical malpractice lawsuit against a doctor or hospital. But what about an automobile wreck where the victim had low back pain that soon resolved with conservative treatment such as physical therapy and resulted in relatively small medical bills. Does that situation warrant taking a case to trial where the jury or judge might award medical bills and perhaps only a little more for pain and suffering? On the other hand, a motor vehicle collision resulting in broken bones, brain trauma or internal injuries could have very significant damages making it economically feasible to litigate and try a case with problematic or weak liability. Properly and realistically evaluating damages (based on the lawyer's experience and knowledge) is an important aspect of the overall assessment of any personal injury case.
No matter the situation, if a personal injury occurred, it is essential for an experienced personal injury lawyer to consider the facts and evidence involved. The trial attorneys at Brownstein and Nguyen have decades of experience consulting with injury victims and successfully handling personal injury cases in Atlanta and throughout Georgia. If you or a loved one has suffered a personal injury – no matter how severe – and would like to find out if you have a case, contact Brownstein and Nguyen. Personal injury consultations are always free.