Atlanta has the the 10th largest concentration of Vietnamese immigrants in the United States. The Vietnamese population is spread throughout Atlanta and Dekalb, Gwinnett, Cobb and Clayton counties, including communities like Chamblee, Doraville, Norcross, Lawrenceville, Smyrna, Marietta, Riverdale, Forest Park and Jonesboro.
According to the Migration Policy Institute in Washington, D.C., there have been three main waves of immigration from Vietnam since 1975. The first wave was mainly individuals and families targeted by communist forces, including military personnel and professionals associated with the United States or South Vietnamese government who evacuated Vietnam in 1975 with U.S. assistance. The second wave came in the late 1970s, as people fled continued persecution and poor conditions by boat in a search for freedom. The third wave took place in the 80s and 90s as political prisoners and children of U.S. servicemen and Vietnamese mothers made their way to the United States through special relief programs.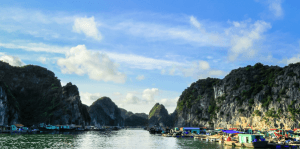 Currently, many of the families and individuals seeking legal immigration status from Vietnam within the United States do so by applying for a green card. In addition, many seeking to relocate permanently from Vietnam are able to obtain a family sponsored green card to reunite with family already in America.
The metropolitan Atlanta area has a lot to offer Vietnamese immigrants today, owing in part to the concentration of Vietnamese living here and social adjustment centers like the offices of Boat People SOS (BPSOS). With relatives nearby and support services such as English as Second Language (ESL) classes, the Health Awareness Prevention Program (HAPP), and women's groups, the case for immigration from Vietnam to Georgia and Atlanta is even stronger.
At Brownstein & Nguyen, we have assisted thousands of families and individuals over the years to obtain lawful permanent residence (LPR) status. Experienced Atlanta immigration attorney Tien Nguyen is familiar and experienced with green card and visa applications and the processes involved in seeing them through the system successfully. If you are seeking to reunify your Vietnamese family in the Atlanta area, you can count on the premier immigration services of Brownstein & Nguyen.