You've worked hard pursuing your dream of owning your own business. But you may not see potential legal pitfalls that could sidetrack or completely derail your new venture. That is to be expected, since you likely do not have the legal training or experience necessary to recognize legal issues affecting a particular business. At Brownstein and Nguyen, we specialize in business law and business litigation. We have over 25 years of experience working with small business owners and have seen first-hand the benefits of anticipating and proactively addressing legal issues upfront. Unfortunately, we have also seen the consequences of failing to setup a business with appropriate legal measures in place.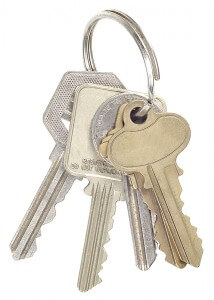 There are four key questions that every small business owner should absolutely know the answers to. This may mean a little more work up front. But expending the time and effort in the beginning is a small price to pay, compared to the headaches and pain you will avoid in the future.
Are my documents in order?
Whether running a brick and mortar or virtual business, it is critical that all necessary licenses, applications, and agreements are properly completed, in place and complied with. Depending on the business, this could include entering into a business lease agreement; applying for all necessary city, county and state licenses; compliance with zoning, labor, tax and other local or state regulations; and registration of business documents.
How should I set up my business?
It is important to clearly define whether you are going into business as an individual or with partners, and consequently what legal business model best suits your needs. There is no "one size fits all" model for starting a business, and our lawyers at Brownstein and Nguyen can help determine if your business would be best established as a sole proprietorship, corporation, limited liability company (LLC), or partnership. Regardless of the entity form, it is imperative that all necessary incorporation or other establishment documents and agreements be prepared and executed by all necessary parties.
What about employees?
If you will be employing individuals, it is important to make sure that employment policies and manuals and, if applicable, employment agreements, be properly setup or reviewed. As with any business agreement, terms and expectations of employees must be clearly defined and communicated to employees. In addition, a business must comply with all state and federal employment regulations including employee classification and compensation (wage and hour laws), payroll filings, unemployment laws, etc.
What if our business needs to end?
Many business owners choose to dissolve their business for various reasons. Whether a change in the economy, the sale of a company, or a change of direction, it is important that an agreement be worked out in advance. Consider making sure that your legal documentation covers upfront the "what ifs" of business closure or dissolution.
If you are planning to start a business in Atlanta or Georgia, or already own a small business and want to make sure that you are legally covered, contact Brownstein and Nguyen for a consultation. You will receive the benefit of our years of experience, legal knowledge and practical advice to help your business avoid common legal mistakes.