With many families relying on two incomes, it can be almost impossible to manage the health care needs of an elderly parent living in your household. Having to put a loved one in a nursing home or assisted living care facility can be a heart-wrenching, albeit necessary, decision for many families.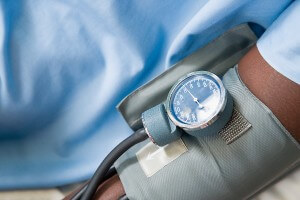 Once your loved one is under nursing home care, though, how can you be assured they are receiving the appropriate care and not being neglected or abused?
A Growing Problem
Failure to provide proper long term care or rehabilitation care or to catch health issues before they develop into serious conditions has become a growing problem in the elder care system. Another concern is medical errors — for example, wrongly dispensed medications that go unreported. By the time many of these issues become known, it may already be too late to save your loved one. Irreparable harm may have been done, causing an irreversible decline in physical condition.
Often, these issues can be traced back to a lack of medical training among staff members. Because it's impossible for family members to monitor care around the clock, problems may go undetected for too long. The elderly, whether from fear of retribution or deteriorating health conditions such as Alzheimer's disease, are often unable to act on their own behalf and speak out against poor care and/or abuse.
How You Can Help
You can improve your loved one's outcome by making sure they are being placed in an assisted living facility or nursing home that adheres to proper standards of patient care and employee training requirements. Be sure to watch for signs of neglect or abuse when you visit. If something doesn't seem right, be an advocate for your loved one and immediately speak to administration about your concerns. Do not hesitate to demand swift action to correct any issue affecting care.
If you have any questions pertaining to medical malpractice or nursing home abuse in Atlanta, reach out to Brownstein & Nguyen. With over 25 years of experience representing patients and fighting for quality care, our medical malpractice lawyers are ready and able to help. Call us at (770) 458-9060 or fill out the contact form on the right hand side of this page for assistance.