Memorial Day weekend is upon us. With a 3-day weekend knocking at our door, millions of Americans are planning on hitting the road. According to AAA Travel 37.2 million Americans will travel 50 miles or more from home over the holiday weekend. While not all travelers will reach their destinations in the same way, approximately 88% of travelers will be driving from Point A to Point B. By the numbers that boils down to 33 million travelers on the roadways.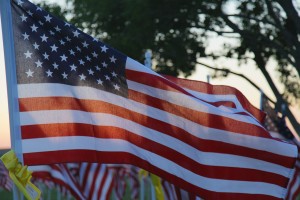 The AAA data points to the heaviest volume of Memorial Day weekend traffic since 2005. With all of these travelers on the road, there are sure to be traffic incidents. In an effort to proactively avoid an automobile accident, it is important to make sure that your vehicle is ready for travel. In preparation for a road trip, here is checklist for your vehicle:
Check the Tires
Make sure tires are properly inflated and that they are showing signs of even wear. If you notice any dry rotting, lumps, or bare tread it is a good idea to have your tires checked professionally in an effort to avoid a catastrophe on the roads with a flat tire or blowout.
Check the Fluid Levels
A quick check under the hood will allow you to make sure that your fluids are topped off. It is bad enough to be leaking oil or antifreeze and have your car break down, but with so many people on the roadways a broken down car is an increased risk for an accident.
Lights
Make sure that all of your lights are working properly. This includes headlights, tail lights, turning signals, and reverse lights. Properly working lights will allow other drivers to see you and to know which direction you are heading.
No matter how proactive you are in making sure that your vehicle is ready for travel, you can never be fully prepared for the actions of other drivers on the road. Should you be the unfortunate victim of a car or truck accident as a result of someone else's failure to yield, DUI, improper lane change, or other risky driving behavior, remember that it is okay to protect yourself. Make sure that you contact the local law enforcement agency for a police report, exchange insurance information, and document any hospital or doctor visits. If necessary, contact a personal injury attorney for legal assistance. Our personal injury lawyers are ready to help in your time of need. Contact us by calling 770-458-9060 or by filling out the form on the right hand side of this article.