The Sound of Music is not only considered one of the best musicals of all time – it is also one of the most famous stories of one family's struggle to leave oppression behind for a chance at freedom and a new life in the United States. The movie hit the silver screen in 1965, and grossed over 280 million dollars. While this beloved family classic leaves many viewers singing and humming the catchy tunes, it may not be an entirely factual account of the Von Trapp family's story (the move is loosely based on "The Story of the Trapp Family Singers" written by Maria von Trapp, the character played by Julie Andrews).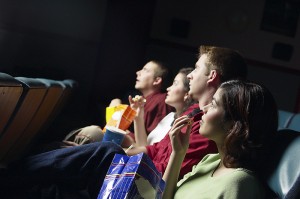 For a deeper look into the facts about the von Trapps, there is an excellent article in the National Archives publication, Prologue Magazine. The article, The Real Story of the von Trapp Family, identifies many of the truths that were not accurately captured for the Hollywood version of the story. Those differences aside, we do know that the von Trapp family left Austria to escape the Nazi regime and made the journey to the United States in search of a better life.
The National Archives holds U.S. court and Immigration and Naturalization Service documents relating to the von Trapp's family pursuit of citizenship in this country. Those original documents might offer a glimpse into how complex and involved the process of becoming a United States citizen was in the past. But this also remains true today, as citizenship involves a complicated process fraught with the possibility of making costly mistakes. It can be so complicated that, in many cases, having qualified legal assistance at your side is essential to the success or failure of a citizenship application.
While the von Trapp family story is true, the reality of becoming a legal permanent resident or citizen of the United States is not as quaint or care-free as it might appear in the movies. Brownstein & Nguyen has represented thousands of individuals and their families seeking to make the United States their permanent home. Knowledge of complicated immigration laws and how to correctly navigate the maze of paperwork and procedures while avoiding pitfalls in the process of obtaining green cards, temporary visas, citizenship or permanent residence is something our Atlanta immigration attorneys have decades of experience in. Our Atlanta law firm is here to help make your dreams become a reality. Contact our offices at 770-458-9060 or fill out our Case Evaluation form today so that we can help you achieve the American dream.