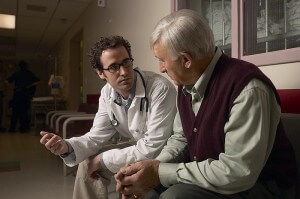 All patients have certain rights and responsibilities as outlined by the National Health Council. The saying "a patient is his own best advocate" is true. For the best possible healthcare, a patient should be informed and take the initiative. Investigating and asking questions about general care, health issues and potential procedures is necessary to be proactive regarding one's health. Having all questions answered before a major or even minor procedure is especially important.
While medical professionals are highly trained and strive to provide the best care possible, medical errors do occur in the healthcare industry. Medical malpractice encompasses a variety of areas and can include many types of errors or mistakes made by a doctor, surgeon, nurse, or other healthcare provider.
If you are a loved one has suffered from medical malpractice, or even suspect that wrongdoing may have occurred, here are a few important suggested steps to follow:
1. Gain access to medical records
It is important to gain prompt access to complete medical records relating to a procedure or event, including the healthcare provider's records and hospital or facility records. A timely legal and medical review of relevant records must be done to determine if malpractice occurred. Contact medical professionals, hospitals or other facilities involved so that records can be promptly obtained after suspected malpractice has occurred. The law has strict time limits on bringing claims for malpractice; obtaining all records as soon as possible is a critical part of the process.
2. Ask key questions
Not only is it important to be proactive about one's health before a medical procedure, but it is equally important to be proactive afterwards. If a medical outcome is not as expected or hoped, or there is any uncertainty, ask your doctor or medical professional specific questions to determine if a problem exists and how it might be remedied. If you're unsatisfied with any answers, seek a second opinion from another medical  professional. Again, as the patient you are your own best advocate.
3. Contact an attorney
Since malpractice laws vary from state to state, it is highly recommended that an experienced attorney be contacted if malpractice is suspected. The medical malpractice attorneys at Brownstein and Nguyen have over 20 years of experience in medical malpractice cases in the greater Atlanta metropolitan area. They will review your case free of charge, discuss your potential claim(s), and provide expert legal advice regarding your options.
Contact Brownstein and Nguyen regarding any medical malpractice questions or concerns that you may have.