The Wasthington Post shared that Vive La Casa, a temporary shelter for those seeking asylum, was on the verge of closing its doors as it struggled with debt. Fortunately, a local community health center was able to step in and take over services at the converted schoolhouse in Buffalo, NY with the help of a generous grant. While this may not mean much in the day to day life of average citizens, the services and shelter provided mean the world to immigrants seeking asylum or refugee status in Canada and the United States.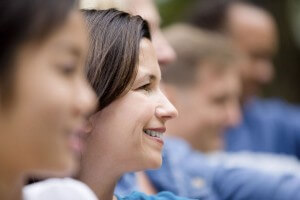 The shelter acts as a temporary holding place for visitors from Ethiopia, Pakistan, Sri Lanka, Haiti, and other places who pass through the doors and hope for the chance of a better life. They may wait anywhere from a few days to a few weeks while paperwork is processed in their asylum case. Each morning Shelly Schratz, acting director of the shelter, knows the air is heavy with anticipation as those waiting look upon a list and eagerly search for their names.
That list, containing two-10 names, is scrutinized by all temporary residents in the shelter as they wait to see if it will be their day. They know that a name appearing on the list means they are one step closer to their road to freedom.
Of the morning ritual, Schratz shares, "I remember when I was in high school and I tried out for a play and I remember running to see if I had made the list, or the athletes running to see if they made the football team," she said, "and I think to myself, oh my God, we take life for granted. There's these people here and all they want is their name on that list, because it's their life," she said. "That list means, 'we have a chance at our life.'"
While the Washington Post article concerns Vive La Casa in Buffalo, NY, the road to freedom is never easy one when seeking asylum anywhere in the United States. If you are in the Atlanta area and are waiting for your journey to begin, or have already started the process of seeking asylum, we encourage you to take the next step. Often, that next step involves having legal expertise and support on your side. Contact the immigration law offices of Brownstein & Nguyen for legal assistance with asylum and refugee situations.