The White House has been working on immigration initiatives, including the DACA program enacted in 2012, since President Obama was first elected in 2008. The DACA program, or Deferred Action for Childhood Arrivals, has already helped countless individuals who came to the United States as minors remain united with their families. The latest expansion of DACA, currently on hold pending a court challenge, will have an impact on potentially millions of immigrants looking to make a better life in America. Thousands of other hopeful immigrants seek to bring their valuable talents and human resources to our country through viable work visas or green cards.
Employment Visas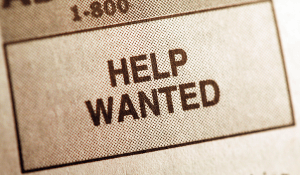 Mark Zuckerberg and other tech titans appear have keen interest in different aspects of immigration policy as it applies to work visas. These influential business leaders are people to pay attention to because they are leading the charge to open up the number of employment visas for skilled workers to come to the United States. Zuckerberg and others founded a political action committee in support of immigration, and have been supportive of President Obama's recent executive order pushing new immigration guidelines.
Opposition
There are opponents to the expansion of employment visas, including some legislators who have also voiced harsh criticisms of President Obama's executive actions. For example, Sen. Charles Grassley (R-IA) has expressed concern over the number of work visas carved out for the nation of Ireland within a recent Senate bill, particularly when it comes to "lower skilled" workers. There are provisions within immigration reform legislation that limits the number of work visas within a particular city, if unemployment within the community hits 8.5% or higher. Provisions protecting the unemployed that were put in place by the Border Security, Economic Opportunity and Immigration Modernization Act of 2013 appear to conflict with President Obama's executive order in many ways.
Evaluations
A number of evaluations have been performed concerning how DACA might impact the fiscal picture of the United States. There are those who believe that millions of jobs will be created once 8 million immigrants ultimately receive legal status. The immigration issue and President Obama's executive orders will clearly have an impact on the direction and future of our country, and the debates will likely continue for many years to come.
Contact the Atlanta immigration offices of Brownstein & Nguyen for expert help with employment visas and investment visas and other immigration questions and assistance.