Recently the journal Neurology found that the number of deaths as a result of Alzheimer's disease in the United States may be much larger than what has been commonly reported. This is attributed to the fact that the debilitating disease has many side effects and complications that are often recorded as the main cause of death on death certificates. According to the study from the Rush University Medical Center in Chicago, Alzheimer's disease could be responsible for over 500,000 deaths each year. If this is true, Alzheimer's disease would come in at a close third for the leading cause of mortality in the United States. Heart disease and cancer are at the top of the list.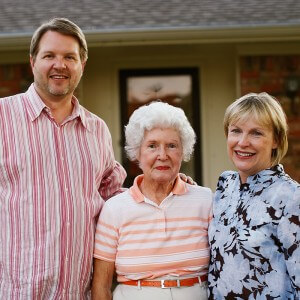 Early diagnosis of Alzheimer's is difficult as families often miss the indirect signs to help identify it. However, once a physical decline begins, its progression is quite rapid and this leads to the secondary causes of death. It is important to be on the lookout for possible signs of Alzheimer's. The Alzheimer's Association offers a wealth of resources regarding Alzheimer's disease, including 10 Warning Signs of Alzheimer's.
The Alzheimer's Association identifies these 10 signs as:
Memory loss that disrupts daily life.
Challenges in planning or solving problems.
Difficulty in completing tasks at home, at work or at leisure.
Confusion with time or place.
Trouble understanding visual images and spatial relationships.
New problems with words in speaking or writing.
Misplacing things and losing the ability to retrace steps.
Decreased or poor judgment.
Withdrawal from work or social activities.
Changes in mood or personality.
With the distinct possibility that Alzheimer's is much more prevalent than previously known, families are left with many difficult decisions regarding the long term care of their loved ones. As lawyers in Atlanta specializing in elder abuse, medical malpractice, and nursing home neglect, Brownstein and Nguyen is here to help you understand things you should prepare for as your loved ones age and experience signs of Alzheimer's disease.  Call or contact us today.