In the lightening-quick internet age, options abound for simple, fast solutions to everyday problems. However, what's quick and easy isn't always complete or adequate. For example, when running late after a hectic, long day there are plenty of options for a quick meal including fast food drive-through and grocery store prepared meals. Problem solved! The family's fed at a reasonable price, and everyone still made it to the soccer or baseball game or wherever else they needed to be on time.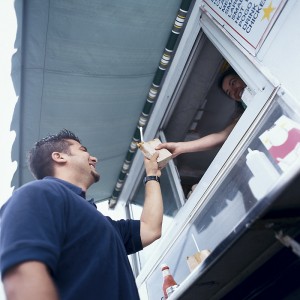 Swinging through the fast food lane might be okay in a pinch. But for obvious health reasons, you probably wouldn't want to do it on a regular basis.
While it's easy to understand that fast food is typically not healthy, the same can be said of "fast food" law. Yes, the drive-through mentality of fast and cheap has found its way into legal services. With the click of a button, an LLC can be formed, and according to the American Bar Association it may not be long before unhappy spouses can stop in at Walmart for a divorce. In Ontario, Canada, there are five quick-stop law firms located within Walmart stores. While divorce services have yet to be added and law offices are not present in stateside Walmarts, the chances of both coming to fruition are good.
Axess Law currently offers online legal services for a variety of legal issues associated with different aspects of life. The site map neatly categorizes the services that they offer. While they claim to fill the gap and make access to legal expertise affordable for those who may not otherwise have access, it is important to exercise caution when dealing with such options.
Online and big-box retail models of legal services might be appropriate for relatively simple legal matters, such as notarizing documents. But for more complicated matters, one is left wondering how much personal attention and true legal expertise a matter would receive. Skilled lawyers are specially trained and experienced in identifying and addressing the myriad legal issues that may be presented by individualized circumstances. Just as with fast food, one-size fits-all legal help might appear to be a quick and cheap solution. But in the end, it may not be the best solution. For one example of just how costly this approach can be, read the story about the legal battle caused by a poorly drafted online will here.
At Brownstein and Nguyen, we believe legal care should be accessible to all. We also understand that a one-size-fits-all model does not work for the law practice areas that we specialize in. As premier immigration, personal injury, and business litigation attorneys in Atlanta, we provide high quality legal expertise and individualized attention that affords each client the necessary help they need and deserve. Contact us today for your legal needs in Atlanta, GA.