Family ties make for strong bonds, not just emotionally but legally as well. Spouses, fiancés, parents, and children can sponsor a loved one for a green card, expediting the process of legal residence. But gaining lawful residence is more complicated than simply having kids on American soil, and undocumented parents of citizen children have a difficult path to achieving legal status.
Can Citizen Children Sponsor Immigrant Parents?
Short answer? Yes. But there is a long list of caveats and legal hurdles.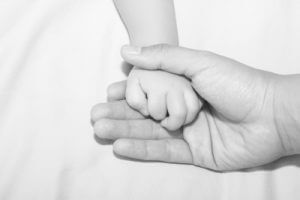 Today, the United States is home to 5.3 million children with undocumented parents. Of these children, roughly 4.5 million are citizens of the United States. A recent study by the Migration Policy Institute examined the ramifications that parental deportation has on U.S. born children. Kids with deported parents often end up living with friends or relatives, or placed in foster care. These children often face emotional, educational, and developmental difficulties. Parental deportation can also limit children's access to healthcare and economic benefits. So what options do families have if the parents does not have legal status in the U.S.?
President Obama's Deferred Action for Parents of American (DAPA) proposed a temporary reprieve for parents of lawful U.S. residents who fit certain qualifications. However, the Supreme Court's recent decision not to uphold executive action extending DAPA leaves many undocumented parents at a loss. Sponsoring a parent for legal status is more difficult than sponsoring a spouse or child. A U.S. citizen must be at least 21 years of age to petition for a parent, and the parent must also comply with U.S. requirements for a green card. The child must be able to financially support the parent, and the parent must not have over 180 days of unlawful residence in the U.S., or they become inadmissible for a period of up to ten years.
Legal Options for Undocumented Parents
Immigration matters are complicated issues, especially for undocumented parents of U.S. citizens for whom deportation can have significant consequences. Parents of legal U.S. residents who entered the U.S. lawfully may apply for an extended work visa. Undocumented parents of American citizens can apply for cancellation of removal if they face deportation. Unlawful residents may have other legal routes open to them based on their specific cases.
Brownstein & Nguyen has decades of experience handling complicated immigration cases. As an immigrant herself, Tien Nguyen has both personal and professional insight into the U.S. immigration system, and uses these insights to aggressively and effectively advocate for her clients. Contact Brownstein & Nguyen Law for an evaluation of your immigration case.