Nike and Adidas are fierce competitors in the world of athletic gear. Like no other companies, they understand design, marketing and strategies needed to gain and keep market share as the top athletic gear providers in the world. For these industry giants, shoes are much more than rubber and laces, and contracts are much more than just paper – they are important business assets. Given the news of the recent lawsuit filed by Nike against three of its former design employees, employment agreements are especially important in the ultra-competitive area of apparel design employment.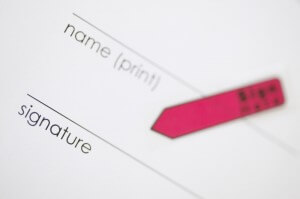 In a 50 page lawsuit filed in the Circuit Court of the State of Oregon, Nike claims that Denis Dekovic, Marc Dolce, and Mark Miner are in breach of their employment contracts with Nike. After the three designers ended their employment with Nike, they went to work for the apparel brand's arch-rival Adidas. In addition to breach of contract, Nike alleges that the three are also guilty of breach of duty of good faith and fair dealing, breach of duty of loyalty, misappropriation of trade secrets, tortious interference with current and prospective contractual and economic relations, fraud in the inducement, conversion or replevin, and civil conspiracy. In all, Nike is seeking up to $10 million in damages as a result of the allegations.
While only time will reveal the outcome in this lawsuit, there are two important reminders for employers and employees to take away from the situation. What are those reminders? The first is simple – careful reading. A contract should always be read closely; it should not be simply skimmed, scanned, and signed. The provisions and language in many non-compete agreements that apparel designers, software engineers, doctors, and numerous other professionals are asked to sign are complex. It is best to have an experienced business and employment lawyer read through these agreements to make sure that all the provisions are thoroughly understood and agreed to before signing.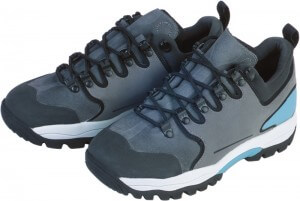 Second, is careful consideration. An agreement must be fully digested and understood before entering into a contract for employment. When agreeing to work for a company, it is important to remember that no one can predict the future. And while, thinking through the scenarios of "what if" may not be pleasant, it is vitally important to consider multiple scenarios as they may play a role down the road. For example, what if you sign an employment agreement containing a broad non-compete and you later have to relocate due to your spouse's job. Would the non-compete agreement restrict your ability to work under those circumstances? This is but one example of numerous factors that are worth considering as you seek legal counsel in an effort to fully understand an employment agreement so that you will not find yourself facing a breach of contract lawsuit.
If you are in faced with signing an employment contract and would like the legal expertise necessary to sign your agreement with confidence, contact the experienced Atlanta business lawyers at Brownstein & Nguyen. Likewise, if you are a business owner in the process of recruiting talent to fill positions in your Atlanta start up or small business and want to make sure your company's non-compete agreement is legally binding, please contact our business law offices today.