The EB-5 program offers foreign investors seeking to immigrate to the United States a unique opportunity. Qualifying mmmigrant investors can apply for a green card for themselves, their spouse, and unmarried children under the age of 21 provided that they invest the minimum required capital in a commercial enterprise and create ten full time jobs for lawful US residents within two years. But the EB-5 program has faced significant controversy over its potential for fraud and misuse, highlighted most recently by two Vermont developers who were charged with abusing the program by defrauding investors of millions of dollars. Key components of the EB-5 program are scheduled to lapse on September 30, 2016, and many lawmakers are calling for major reforms.
Proposed Reforms to the EB-5 Program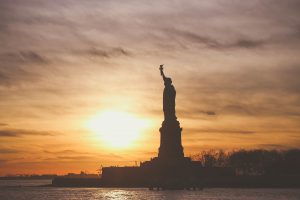 The EB-5 investment program awards as many as 10,000 visas to foreign investors annually, bringing over $15 billion of Foreign Direct Investment into the United States from 2005-2015. Developed in 1990 to stimulate economic growth in low-income neighborhoods, the program has recently come under attack for loopholes exploited by unscrupulous developers and business promoters. Congressional lawmakers are taking steps to limit EB-5 investment visa fraud, but they have not yet reached a consensus on appropriate measures. Many developers take advantage of nearby rural and low-income neighborhoods to build high-end developments in prosperous urban areas, which critics argue is an abuse of the EB-5 program. Supporters of the program contend that these urban developments stimulate economic growth by creating jobs in cities. Critics propose an increase in oversight and a limit of 4,000 visas annually for rural and low-income area projects, while developers are pushing for fewer restrictions. So far, Congress has been unable to reach a compromise. Other criticisms of the EB-5 program include national security concerns and creating discontent among immigrants dealing with longer wait-times to enter the U.S. through typical visa channels.
As we approach the lame duck session of Congress, the future of the EB-5 program remains uncertain. While it's set to lapse on September 30, it's likely that the EB-5 program will receive a temporary extension at least until after the presidential elections in November.
Brownstein & Nguyen provide skillful, effective representation in a wide range of immigration issues. Contact our Atlanta law offices for current information about the EB-5 program, assistance in obtaining a visa, and answers to other U.S. immigration questions.