As the United States prepares for the transition of power to President-elect Donald Trump, it is a time of uncertainty and fear for immigrants in this country, especially those who may have committed a crime no matter how small. Throughout his campaign, Trump proposed the immediate deportation of criminals. During his first  appearance on CBS's 60 Minutes after the election, Trump vowed to deport up to three million immigrants who have committed crimes. However, this number is likely inflated and includes both those who are in the United States illegally as well as those have obtained legal status.
A 2013 report by the Department of Homeland Security estimated approximately 1.9 million "removable criminal aliens" are in the United States. That number includes legal permanent residents holding green cards and those with temporary visas, as well as people who have been convicted of nonviolent crimes such as theft and not just those convicted of felonies or gang-related violence.
Is This Even Possible?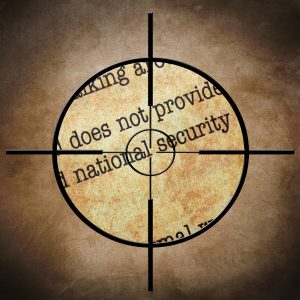 The possible number of immigrants Trump is targeting is extraordinarily aggressive. According to Kevin Appleby, the senior director of international migration policy at the Center for Migration Studies of New York, Trump "would have to conduct a sweep, or raids or tactics such as those, to reach the numbers he wants to reach. It would create a police state, in which they would have to be aggressively looking for people."
Essentially, what Trump advocated during the presidential campaign would require special "deportation forces" and an unprecedented increase in staff, resources and cost. Even during President Obama's two terms (from 2008-2016) when deportations reached all-time highs, the largest number of people deported in one year was 410,000 in 2012. In 2015, that number declined to 235,000.
What You Need to Know
Technically, in the eyes of the law, any immigrant in the country illegally could be considered a criminal. Those who are most are risk for deportation as criminals would be those who have already been convicted and are serving current jail sentences under the law.
Under immigration the Illegal Immigration Reform and Immigrant Responsibility Act of 1996, any immigrant who is targeted for deportation/removal can apply for various immigration benefits if they are eligible. These benefits include:
Adjustment of permanent resident status

Cancellation

of removal
Waivers of inadmissibility
Asylum
Withholding of removal
If you are the subject of government action for deportation or removal, you still have rights. Contact the Atlanta immigration attorneys at Brownstein & Nguyen LLC for help.