For the past several years, immigration reform has been the subject of much political debate and maneuvering and a hot topic in the news. But to the millions of immigrants peacefully living and working, paying taxes and raising families in the United States, immigration reform is much more politics. Take a look at a recent article, regarding the story of Josue Noe Sandoval-Perez, and it is hard not to feel the gut wrenching pain that some of the current immigration enforcement practices place on families. In the midst of the headlines, and the current state of progress on immigration reform, it may seem that there is no hope. However, even under current law there is much that can be done to help immigrants wanting to make this country their home.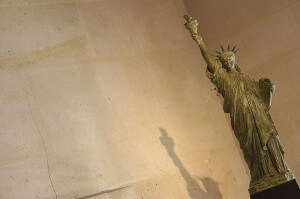 Citizens of foreign countries who seek to enter the United States generally must first obtain a U.S. visa. Visas fall into two main categories: non-immigrant visas and immigrant visas. For those wishing only to travel to, visit, or study abroad in the United States on a temporary basis, they would need to obtain a non-immigrant visa. If a non-U.S. citizen wishes to reside permanently in the United States, an immigrant visa would be necessary. There are numerous categories and methods of obtaining immigrant visas, or green cards, each with their own requirements. Generally, these categories include relative, spouse and finance' visas, investor or employment visas, and various special circumstance visas. For more information about the various types of visas available, please click here.
For the past 20 years, the Atlanta, Georgia law firm of Brownstein & Nguyen has helped thousands of foreign citizens obtain visas to come and live in the United States. Founding attorney Tien G. Nguyen has the necessary expertise to help individuals and families with their visa needs, including visas and green cards, citizenship and naturalization, and removal/deportation. If you, a family member or someone you know needs expert advice or representation in immigration law, do not hesitate to call or contact our Atlanta, Georgia immigration law attorneys today for a free consultation.